Additional Event Calendars
REO Speedwagon Presented by Mesa AMphitheatre
FOR TICKETS GO TO https://mesaamp.com/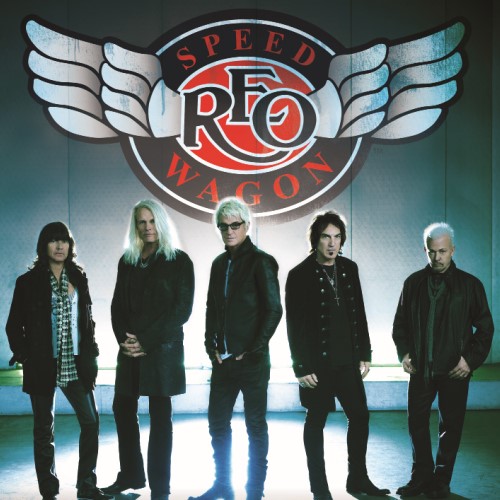 REO Speedwagon
at the
Mesa Amphitheatre
_______________________
Wednesday, October 16th, 2019
Show starts at 6:00pm
Doors open at 5:00pm
________________________
Presale with Promocode
Wednesday, July 17th, 2019 | 10am
________________________
Public On Sale
Friday, July 19th 2019 | 10am MST
________________________
Tickets:
VIP Reserved Seats
$179.00 + Tax & Service Fees
Reserved Seating:
$79.00 + Tax & Service Fees
General Admission Lawn:
$55.00 + Tax & Service Fees
VIP Package
(includes $79 reserved ticket)+ Tax & Service Fees

REO Speedwagon - Take It On the Run Package
Package includes:
One premium reserved ticket
Specially designed REO Speedwagon tour shirt
(exclusive to package only)
Collectible tour poster (numbered, limited print)
Exclusive REO Speedwagon coaster set and bottle opener
Commemorative tour laminate
Limited edition REO Speedwagon merchandise item
Limited availability
Tickets are the same price online as the Box Office window
Rain or Shine | All Ages | Alcohol with 21/ID
Additional Service Fees and taxes apply.
ALL Ticket Sales are FINAL.
Tickets are nonrefundable unless event is canceled and not rescheduled/relocated.
Mesa Amphitheatre has a Clear Bag Policy
Only clear plastic, vinyl or PVC bags
that do not exceed 12" x 6" x 12"
(such as a Ziploc or Hefty bag), will be permitted. Small clutch bags, not to exceed 4.5" x 6.5" (approximately the size of a hand)
with or withouta handle or strap,
also can be taken into the venue, and
will be inspected by security prior to entering.
REO SPEEDWAGON
The Mesa Amphitheatre is excited to host the iconic REO SPEEDWAGON, Wednesday, October 16, 2019.
Formed in 1967, signed in 1971, and fronted by iconic vocalist Kevin Cronin since 1972, REO
Speedwagon is a band where the main constant over the decades is a never-ending desire to give
their all to their fans, year in and year out.
Today, fully established with songs on the radio in every city and town they ever set foot in, REO
Speedwagon still has that Midwest work ethic. The band has gone on stage and in the studio to work–
dozens of albums, thousands of concerts, and countless radio spins. Their eyes have always been on
the future and on the road – not a year has gone by where REO Speedwagon didn't perform live,
thrilling fans with hit filled sets.
The band's younger fans might not realize the sheer impact REO has had on music and the culture of
rock 'n' roll. Hi Infidelity's millions in sales were fueled by massive hit singles such as "Keep On Loving
You" and "Take It On the Run." All these years later, the nearly ten-times platinum Hi Infidelity still
remains a high-water mark for rock bands -- the album spent 15 weeks in the #1 slot, a feat that
modern artists can only dream of achieving.
At the center of REO's desire to keep it rocking for the fans is Kevin Cronin, who looks like he's found
the fountain of youth--along with the secret to penning some of the biggest hits in rock. With
bandmates Bruce Hall on bass, keyboardist Neal Doughty, Dave Amato on lead guitar and drummer
Bryan Hitt, REO has remained busy since the band celebrated its 40th anniversary in 2007.
Join us October 16th as we "keep on loving" the music of REO Speedwagon live in concert!
www.REOSpeedwagon.com
www.facebook.com/reospeedwagon
twitter.com/kcreospeedwagon
Return to full list >>